Suddenly, I'm down to 2 weeks until departure! My level of excitement is elevating at a rate I'm not sure how to describe with words. As the time approaches I am beginning prep work. Word on the street is that I might pick up the van TOMORROW!!

Today, I've got a treat for you. Thanks to 3 years of Burning man I've gotten quite accustomed to the wipey shower, perfect for those in between days in the van that I won't have access to a shower but want to crawl into bed somewhat clean. Not familiar? It's much like being a small child all over again, when you get some unknown sticky/dirty substance all over you and here comes mom with those weird wet wipes aggressively attacking mystery substance. BUT, this is much better because I make my wipes! They feel good, they smell good, and they are so very easy to make!

Now, I'm not a huge fan of paper towels or any disposable cleaning supplies(or plasticware, the list goes on) a single roll could easily last me a year! But, for these I will make an exception. Since the roll of paper towels was the only thing I had to buy that I didn't already have, at $1.50 that's not too bad either!

Supplies:

1 roll paper towels(thick and 1/2 size sheets)

1-2 cups water

3/4-1 tsp Dr. Bronners soap

1 tsp coconut oil

Airtight container

How To:

This part is really so so easy!

Creatively tear and fold your paper towels so that they fit and stack in your container

Warm up your water and coconut oil. Microwave or stovetop

Stir gently

Add soap, optionally add a few drops of your favorite essential oil

Saturate the paper towels with substance and pour out any extra, if you have a lot extra make a few more paper towels in another container ;)

Enjoy moisturized, clean skin! I use these on my face AND body.

Check out my Instagram for a fun time lapse of the process today!
Powered by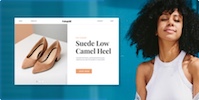 Create your own unique website with customizable templates.