The Past:

As a child and young adult I spent a lot of time trying to "fit in". I did all of the things the "cool" kids did. I started with gymnastics at age 7, which led to cheerleading, and several sports which I played all through high school. I went to college for the only thing I've ever known I wanted to do, to TEACH. After 4 struggle filled years at 3 different colleges, I stopped going. It was a relief. I could now LEARN things I was passionate about, rather than feeling as though I was being forced into classes that were completely and totally irrelevant to my degree. This feeling also led me to feel as if completing a degree and then participating in a system that I didn't feel was serving me, was well, unethical! I was still passionate about teaching/skill sharing, but I knew I had to find something else. I was finally finished "fitting in". Somewhere along the way I found yoga! That led me to climbing, acro, slacklining, FUN fitness, etc. I became fired up about getting to know and understand how my body worked, what it wanted and needed, and how my mind played a huge role in it all. As that journey began, I still held this story of NEED for "stuff" and "things" and that they represented some sort of status in our society that I needed to achieve. So, I worked. Slowly though, I began to peel away the layers of normalcy I used to give me a false sense of stability and groundedness. I was finally pushed over the edge by losing my job, sending me into immediate panic! That which gave me such stability, suddenly disappeared from beneath me. What now? Grab another job fast and put a metaforical bandaid over the real problem, or take some risks? What's the worst that could happen? I decided the "worst" was worth the risk! I let go of my home, packed a few things, went to teacher training with Ana Forrest, and then moved to Austin to teach yoga full time. I was inspired upon moving there, really amped to share something I was so passionate about. And then... IT WAS HARD! If I weren't as fortunate as I am to be so full of positivity AND emotional support from friends and family, I would have gone sprinting back to "normal". Instead, I stuck with it. Teaching full time for 2 years on little more than $6,000 each of those years! During that time I also traveled all over the U.S. and Europe AND Israel. How? I can't tell you exactly, but it had so much to do with generous and supportive community. Where do you get one of those?? You have to create it, begin by ASKING for what you need/want if you're on the right track you'll find it, just do NOT stop, unless you want to, then by all means STOP! I became so inspired by the simplicity of my life. I learned more and more to let go of all of the unnecessary ties to traditional responsibilities, I am fully aware that this just doesn't work for everyone at every point in their path. I was fortunate enough to have 0 debt and very very few bills. Also, I think that thing inside people that makes them worry about the future, it's broken in me! I am afraid of so so many things but for whatever reason, worrying about tomorrow or 20 years from now is not something I do, at least not now. Which brings me to:

The Present:

I went through a very intense breakup back in November(9 months ago now). I will spare you all the details but it was the first intense sadness I had felt in so very long, I cried every single day for weeks. I delighted in feeling things I don't feel very often! I let the sadness take me over, I lost too much weight, I was present, I was distracted, a total mess, and completely perfect! I moved from Austin back to Houston. I got a "job" 2 days a week, that alone payed me more money than the 5 days a week teaching many classes and being completely exhausted did. So I got selfish, taking care of ME! Asking myself hard questions, and having a whole lot of FUN. I picked back up old hobbies and began adding new ones. I started getting strong, the more I did the more energy I had and the more I wanted to do! I've put on 16 pounds of awesome strength, and continue to crush multiple activities on most days. I do my best to continue inspiring people through all of this even though I'm not currently offering any public weekly classes. I went to YogaSlacker teacher training in June, have traveled by plane or car SOMEWHERE almost every week. People always ask me how to do what I do, there is no "trick" to it! Have nothing, have EVERYTHING! The less stuff I have the more freedom I find, it works for be because I want it to. It doesn't work for everyone. Now what??

The Future:

Some big changes are on the horizon, some of them are secrets *wink wink* some I can share! The big one that I'm SO excited about is buying my first home!!! That's right. But, my home will be a van! I want to find out how simple I can get. I'm still hunting for the perfect one. If on some off chance you have one in mind, shoot me a message! I'm finally releasing the last bit of "stuff" from my last home. It has been sitting in my moms garage for 3 years and it's time to let it go. I want to teach more this fall and winter! I offer many kinds of workshops, privates, etc. The future is hard because we cannot possibly know what it will hold, only what we THINK we want it to hold!

FINALLY:

Get out there, follow your dreams, and whatever you do live this life FULLY! Do whatever it takes to break your cycle of monotony and boredom. Be brave. Be bold. If you EVER need an encouraging word please just ask! I'm always happy to share any of my story if it will help. Stay tuned for more blog posts!!
Powered by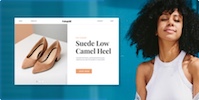 Create your own unique website with customizable templates.