I returned from my Wanderlust Festival teaching tour less than a week ago and have been skiing twice, alpine bouldering in Rocky Mountain National Park, trail running, slacklining, biking, BBQing, and more. That is the life of a professional slacker living out of her van.

However, I'm skipping my ski day today to bring you an important message. This 5 week tour up and down the west coast with a brief stop in Arizona was a transformational experience for me and hopefully many others. I have been living what some may consider a "crazy" lifestyle for the better part of 5 years. Occasionally having a "real job" but mostly sustaining myself by sharing my passions for teaching and living in a way that I require less money.

It's not for everyone, but has brought me such joy. There is a lot of fear that comes along with this way of walking(or crawling, running, jumping, etc.) through life. I often don't know when I'll have money coming in next, how I'm going to pay for trainings I want to attend, often miss out on showers or have to wash my underwear in a bathroom sink, but but there is one thing I know for sure. I have yet to starve, and the important bit...I am happier than I have ever been in my entire life! Everyday's an adventure and that is exactly how I want it. People ask me how long I plan to live like this. The simple answer is that I don't plan this, when the time comes that I'm less than ecstatic about it I'll change it. Until then, let the vanlife roll!

I taught 7 Wanderlust events this spring with a few more to follow this summer. They were: Dallas, San Francisco, Los Angeles, Scottsdale, San Diego, Portland, and Seattle. If you happened to assist any of those events please know, you all lit me on fire and it was such a sweet experience to meet a slew of people I've somehow not met yet in my years on the road. We couldn't have done it without you!

Showing up, often before 7am to rig a slackline park in varying weather conditions from blazing hot to freezing cold rain is what we live for. What would put most people in a fowl mood or feel like a limiting factor, we see as a challenge to have even more fun! How can we turn this less than ideal situation into a ridiculously good time? The attendees of the festival jumped right on board and had a great time with us no matter the external conditions. I was inspired by students all day each day.

By the time 4pm rolled around and we were breaking down the slackline park and wrapping up our acro classes I never wanted it to be over! I'm not very skilled at the art of goodbyes and often dip out quietly to avoid them. Especially if I'm having a great time!

Sharing Acro and Slacklining with thousands of people in only a month is a gift few teachers have the pleasure of experiencing. Condensing the material we love to geek out on for hours into short 30 minute classes was a blast and proved successful in giving students a taste of the joy! If you got a taste of the fun and want more, please visit our website and check out the map of our teachers in your area. If you don't see one, know that there are a bunch of us living nomadically, seek us out and follow along to know when we may pass through, or contact us to book something for you locally!

I'd like to give a special shout out to:

Mom- For always supporting my crazy ideas even if it's not at all what she had in mind for me when she was looking upon me as a small, quiet, well behaved child.

The Somerset Lounge, Golden CO- For supplying me with hot showers, a rad activity room, cuddles, a part time pup pal, chocolate binges, and so much more!!! Thank you friends!

The YogaSlackers- For always pushing and inspiring me to keep going and looking for a way in.

Britta Rael- For being one of the most kind and organized leaders as well as my Dragonista Sista!

Heather Larsen- One of the sweetest most supportive slackbabes for all of our recent chats and snapchat face swaps!

These are just a few that can't even begin to encompass my gratitude for the badassery that my friends bring into my life, I literally couldn't do it without you!
Powered by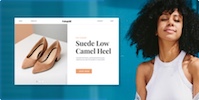 Create your own unique website with customizable templates.